ARE YOU FRUSTRATED WITH LACK OF SALES WHEN YOU HAVE SOMETHING REALLY GREAT TO OFFER?
DOES THE WORD "SALES" MAKE YOU FEEL ICKY?
DO YOU STRUGGE WITH HOW TO SELL AND WHAT TO FOCUS ON TO MAKE MORE MONEY IN LESS TIME?
---
Well, you're in luck! This eCourse is all about giving you the framework and tools to sell so you don't need to spend your precious time and energy around selling anymore.
I take the guesswork out of sales so that can focus on what you do best. Delivering maximum value to your paying customers.
YOUR SYSTEM TO SELL is a foundation business solution to anyone who struggles with selling, wants more sales in less time, needs to get organized and/or wastes too much money on marketing that isn't working.

This "Why Didn't I Know This" Sales System is packaged up and delivered straight to you at an incredible price. I've trained my private clients on this system for years with remarkable results.
All you have to do is take the training and work through the step-by-step worksheet to setup your very own sales system that will work in your business to increase your sales.
Sales is actually (should I say it)? FUN when you have a step-by-step plan in place.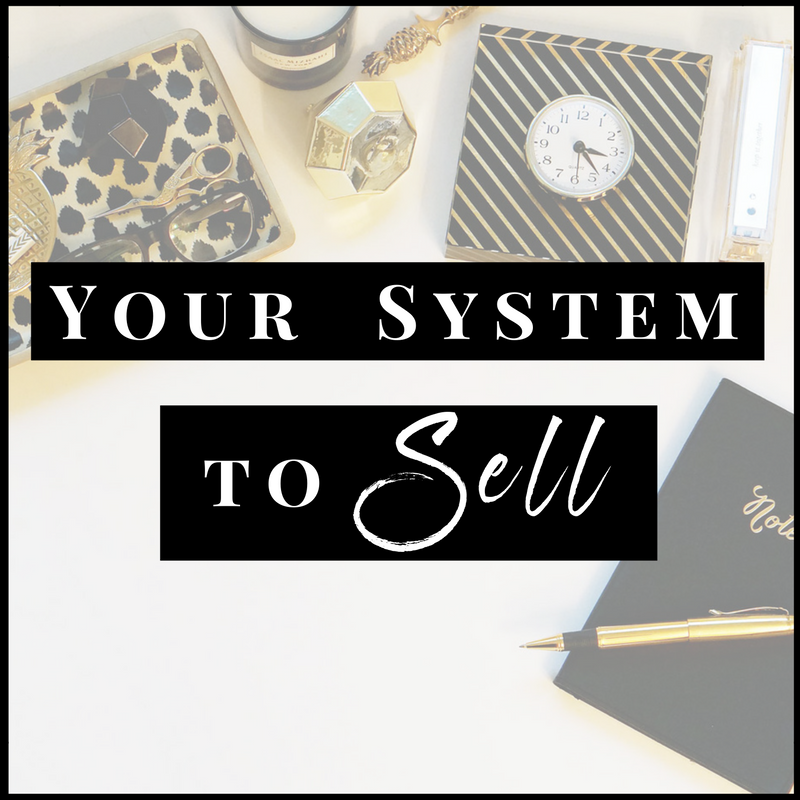 You will learn:
• An Easy Trick to Remove "Icky-ness" from Selling

• What Exactly is a Sales System
• How your Marketing Feeds Your Sales
• Things that Make Others GREAT at Sales (that you should duplicate)
• What NOT to Do When Selling
• Why Using Sales Stages is Important in Your Business
• 5 Common Sales Stages to Move Your Potential Customers Through
• 3 Easy Ways to Sell Authentically
• How to Filter Your Sales Leads to Save You Time
• How to Use Sales Triggers to Determine What You Should Doing to Close Sales
• How to Setup your Sales Funnel & Tools You Can Use
• Warning Signs to Look For that Scream "Do NOT Move Forward"
• What is a Sales Cycle and Why It Matters
• How to Find Sales Opportunities Everywhere
---
What you'll get in this training:

1. Video Sales Training (and I even give you downloadable audio format & PDFs)
2. Action Worksheet to Walk You Through Customizing Step-By-Step Plan
3. Tools You Can Use Immediately to Increase Sales Today
4. BONUS: Quick Start Sales Guide (to get you started immediately)
---
YOUR SYSTEM TO SELL is exactly what I wish I knew when I started my business. I was **pretty good** at sales in the corporate world, but it didn't translate over when I became an entrepreneur. That's why I took a step back and put together a sales system that works. I used this same system to grow my own business...and now I'm teaching you.
When I train my clients on this system I see the light bulb turn on and the tension in their shoulders released...because it's proof that sales isn't as hard as we think. There is a simple way to sell once you know how.
---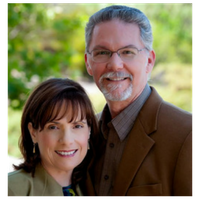 Meet Johnell & Michael McCauley, owners of Turn Knowledge 2 Profit.
Here's what they have to say about the Your System to Sell eCourse:
"If you want to increase your sales and track your prospects in a way that leads to results, Terra Bohlmann's sales training is a must have system. It is easy to use and enables you to quickly see who is in your pipeline so you can more effectively follow-up. Before using her system, I did not know the value of the revenue I was missing by not following up. Now I'm focusing on the right people and closing sales at a much higher rate than ever before."

---